Ascari Ecosse
---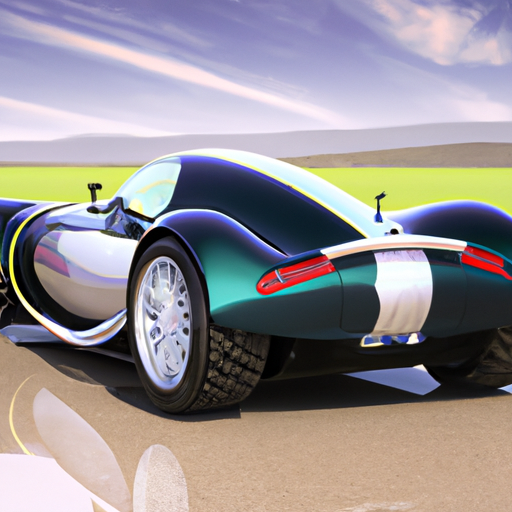 1. Introduction to Ascari Ecosse
You don't often come across a beast like the Ascari Ecosse, a name synonymous with speed, style and extreme engineering precision. Not only is this sportscar a high-performance machine, it also boasts of immense aesthetic and artistic value, thanks to its Italian heritage.
The Ascari Ecosse bears a unique story of evolution, setting it apart from its contemporaries in the auto world. It's not your regular everyday sports car. Instead, it's a living embodiment of automobile engineering at its best.
2. History and Development
The Ascari Ecosse is a British name but its spirit can be traced back to Italian lineage. It was built by Ascari Cars, a company named after the legendary Spanish-Italian racing driver Alberto Ascari. The Ecosse was the first production car from Ascari, unveiled to the world in 1998.
Its inception would not have been possible without the guiding spirit of Klaas Zwart, a wealthy Dutch businessman and racing enthusiast, who took over the company and turned it into a synonym for luxury and performance.
3. Design and Style
The Ascari Ecosse is built on a graceful and well-sculpted carbon fibre body that complements its fierce performance. It spots a low, wide stance, accompanied by a smooth aerodynamic shape. The Ecosse exhibits a timeless elegance that will never fade out of fashion.
Additionally, each of its lightweight but sturdy parts has been crafted to perfection. This meticulous attention to detail defines the incredible aesthetics of the Ecosse.
4. Engine and Performance
The Ascari Ecosse makes no compromises when it comes to performance. Underneath its stylish bonnet, you will find a mighty 4.4L BMW V8 engine that pumps an astonishing 500 horsepower, propelling the car from 0 to 60 mph in a mere 3.7 seconds.
High-level performance is compounded by a sweet melody emitted by its powerful engine. The resonance produced under throttle is enough to send shivers down the spine of even the most experienced drivers.
5. Driving Experience
The thrill of driving an Ascari Ecosse is truly a fantastic feeling. The car's performance on the track is beyond commendable and stands as a testament to Ascari's commitment to precision and dynamics.
The steering provides a pure, direct connection to the road and the suspension, despite being track-hardened, offers a surprisingly comfortable ride. The overall experience is a harmonious blending of power, control and luxury.
6. Interior Design
While its exterior exudes speed and power, the Ecosse's interior is all about indulgence and style. The car's cockpit can be personalized to meet specific tastes and preferences.
High-quality leather seats provide comfort, while the sporty dash design enhances the car's overall vibe. A contemporary sound system is the cherry on top, adding to the luxurious ambiance.
7. Limited Edition
The Ascari Ecosse remains a gem in the world of sports cars. The company only made 17 units of the Ecosse, each one bearing its unique serial number to stand as a token of its exclusivity.
It's not just a car. It's a member of the elite group of limited edition automobiles, making each drive an exclusive pleasure.
8. Safety Features
No compromises were made in the safety department. The Ascari Ecosse integrates the most advanced safety features, which include advanced disc brakes, seatbelts with pre-tensioners, and a robust carbon fibre structure enhancing the vehicle's overall safety.
Combined with highly efficient suspension and tuning, the Ecosse promises an adrenaline-fuelled yet secure ride.
9. Price and Value
Being both a high-performance powerhouse and an art piece, Ascari Ecosse carries an exclusive price tag. It's considered an asset for any car enthusiast as the value of this limited-edition model is likely to appreciate over time. Buying this car is more than just an investment; it's also a ticket to join a privileged club of Ascari Ecosse owners.
10. Final Thoughts
Summing up, the Ascari Ecosse is a masterpiece of automotive art, embodying a stunning design, power-packed performance, and an enlightening driving experience. Its exclusivity makes it stand tall among other sports cars, promising not just a ride, but an encompassing, transcendent journey. This is one sports car that, undoubtedly, deserves the spotlight and the admiration it commands.