Koenigsegg Gemera: Where Swedish Ingenuity Meets Performance
---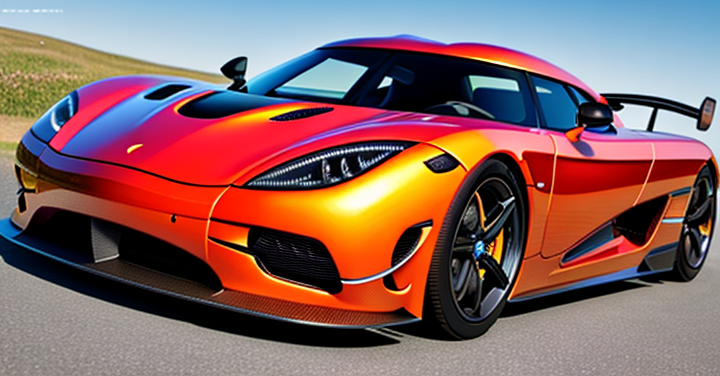 Table of Contents
1. Introduction
2. Design and Aesthetics
3. Performance and Specifications
4. Under the Hood
5. The Gemera Reveal
6. Technology and Features
7. Environmental Impact
8. Price
9. Conclusion
Introduction
When it comes to the future of high-performance cars, one might want to look no further than the Koenigsegg Gemera. This Swedish hybrid mega-car, announced in March 2020, is being noted as the first high-performance luxury Mega-GT in the world created for family needs while still satisfying the thirst for extreme speed and acceleration.
The name 'Gemera' itself has a Swedish origin, derived as a fusion of two words "ge" (give) and "mera" (more). This is reflective of the company's desire to offer more of everything – speed, safety, comfort, and greener technology – a theme that you will notice throughout this blog.
Design and Aesthetics
The Koenigsegg Gemera is a car that mesmerizes at first glance. It's nothing short of a breathtaking showpiece of auto designing brilliance. This spaceship-like vehicle exhibits aggressive curves and a dominant sculpted body that is the epitome of modern machinery.
And yet, the ultimate Swedish design ingenuity lies within its doors. The Gemera, despite being a four-seater car, only has two doors. These massive doors are designed to open in a dihedral synchro-helix manner, even in tight spaces with clearance as low as a mere 27cm.
Inside, the Gemera is all about fusing comfort, luxury, and technology. High-quality material decorates the entire interior with ambient light enhancing the luxurious environment, making it one of the most visually appealing hypercars around.
Performance and Specifications
The Koenigsegg Gemera is way more than just a pretty face. In fact, its performance and specifications are its primary conversation starter. This mega car can conquer speeds up to 250mph (approx. 400km/h). It can also accelerate from 0 to 60mph in a jaw-dropping 1.9 seconds, all thanks to its combination of electric and internal combustion engine.
It extends an impressive 1700 horsepower with 3500 Nm torque and offers an electric-only range up to 50 km, and the total range extends to 1000 km making it a perfect vehicle for those long-distance excursions.
Under the Hood
Let's now move under the hood to understand where the Koenigsegg Gemera sources this incredible power. It has three electric motors offering combined 1100 horsepower, coordinated with a 2.0L 3-cylinder twin-turbo engine, affectionately called the "Tiny Friendly Giant", or TFG, that adds 600 more horsepower.
The most unique aspect is the TFG, which uses Freevalve technology, eliminating the traditional camshaft. With less weight and lessened complexity, it's this blend of combined power and revolutionary technology pushing boundaries like no other vehicle.
The Gemera Reveal
The unveiling of the Koenigsegg Gemera took place at the Geneva International Motor Show. Although the pandemic forced the event to be cancelled, Koenigsegg made digital headlines worldwide with a successful online release. The response was overwhelming, with car enthusiasts marvelling at the blend of power, design, and futuristic technology.
Technology and Features
The Koenigsegg Gemera is second to none when it comes to technology. It dabbles in an eclectic mix of autonomous driving functionalities, a high-tech infotainment system, and features aimed at pure convenience. The touchscreen control for seats, climate and media along with wireless phone charging, Wi-Fi hotspot, and more provide the comfort of a GT.
Moreover, it offers an 8-cup holder that can heat or cool your drinks along with 3-zones climate system make this car a pioneer in luxury and comfort.
Environmental Impact
In the midst of advancing technology and performance is a grounded concern for the environment. The Koenigsegg Gemera sports a system to reduce emissions significantly and further, it has the potential to run entirely on renewable fuels, keeping in mind the environmental sustainability.
Price
Being a high performance, limited production car, the Koenigsegg Gemera comes with a high price tag. Although the official price is not yet revealed, analysts predict it to be around $1.7 million, keeping it aligned with other Koenigsegg masterpieces.
Conclusion
In conclusion, the Koenigsegg Gemera is a revolution in the automobile industry. It checks all boxes of being the perfect family Mega-GT with its splendid design, ground-breaking performance specifications, luxurious interior, advanced technology, and commitment to sustainability. Despite being a four seater, it doesn't compromise on the speed and acceleration, thus a true testament to the Koenigsegg's motto of giving more.