The AC Cars 378 GT Zagato
---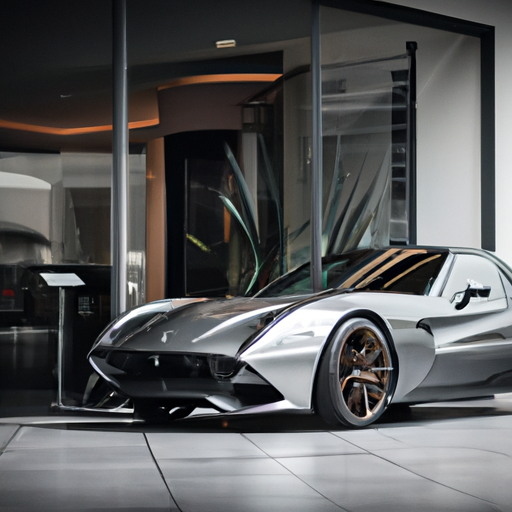 Title: A Closer Look at the AC Cars 378 GT Zagato
Introduction:
There's something quintessentially appealing about British sports cars, and the AC Cars 378 GT Zagato fits right in. Combining intense power, incredible design, and a legendary lineage, this vehicle truly stands out. What makes this vehicle so remarkable? Let's journey through the captivating world of the 378 GT Zagato.
Design & Aesthetics: Evolving Through the Years:
Originating in 1901 as Auto Carriers Ltd., AC Cars has evolved dramatically. But nowhere is that more evident than in the 378 GT Zagato. The marque's Italian design partner, Zagato, seamlessly marries British elegance with Italian flair. The striking silhouette, curvaceous lines and aerodynamic design, all play a part in defining the unmistakable beauty of this car.
Under the Hood: Power & Performance & Engine Specifications:
The 378 GT Zagato boasts a GM sourced V8 that is capable of churning out a monstrous 437 horsepower. The 6.2-litre engine delivers swift acceleration, honed performance, and the sort of engaging driving experience one would expect from an AC Cars masterpiece.
Interior:
The interiors of the 378 GT Zagato blend style and comfort. Complimented by leather upholstery, a bespoke instrument panel, and high-quality materials throughout, its cabin is more akin to a luxury salon than a sports car.
Safety and Reliability:
Safety isn't overlooked either. Equipped with advanced safety features and build quality renowned for durability, the 378 GT Zagato showcases AC Cars' commitment to reliability and safety.
Evolution:
As the Zagato name implies, the 378 GT has links to a proud lineage of racing-inspired design and innovation. However, evolution has paved the way for a vehicle that's as comfortable on city roads as it is on race tracks.
Pricing and Variants
Exclusivity has its price – the 378 GT Zagato is often crafted on order, with prices reflecting the bespoke customization undertaken by the AC Cars team. The model upholds the tradition of being a tailor-made machine, designed to satisfy the discerning tastes of its owner.
Comparisons:
In competition with similar sports cars, the 378 GT Zagato retains unique selling points. The blend of ravishing design, devastating power, and quintessential British class sets it apart from its counterparts.
Conclusion:
The AC Cars 378 GT Zagato is more than just a car. It's a rolling testament to AC Cars' design history and a salute to sports car enthusiasts worldwide. With dynamic performance, eye-catching design, and a luxurious interior, this car encapsulates the best of modern British motoring. It's certainly more than capable of holding its own against the greats.