Mercedes Benz
---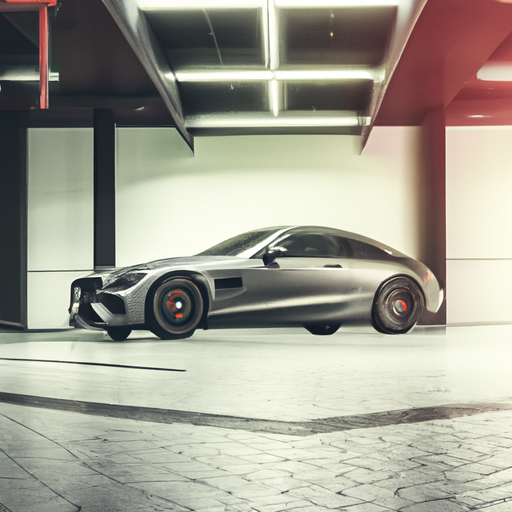 Table of Contents
[Introduction: The Legacy of Mercedes-Benz Sports Cars]
[Brief Overview of Mercedes-Benz's History in Sports Car Production]
Elegance Meets Power: The Anatomy of a Mercedes-Benz Sports Car]
[Iconic Models: A Walk through Mercedes-Benz Sports Car History]
[Performance Breakdown: AMG and the Sport of Speed]
[Technological Innovations: How Mercedes-Benz is Shaping the Future of Sports Cars]
[Inside the Cockpit: A Guide to Mercedes-Benz Sports Car Interiors]
[Eco-friendly Speed: The Future of Mercedes-Benz Electric Sports Cars]
[The Ultimate Guide: Buying and Maintaining a Mercedes-Benz Sports Car]
[Mercedes-Benz in Motorsports: A Legacy of Racing Success]
[Conclusion: The Enduring Appeal of Mercedes-Benz Sports Cars]
Introduction: The Legacy of Mercedes-Benz Sports Cars
Mercedes-Benz has been synonymous with elegance, performance, and precision since Karl Benz created the first gasoline-powered car in 1886. The name is revered by car enthusiasts and luxury seekers, signifying the epitome of upscale driving. The brand's line of sports cars, in particular, are a distinctive blend of speed, power, style, and innovation.
Brief Overview of Mercedes-Benz's History in Sports Car Production
Mercedes-Benz has a long and illustrious history in sports car production, beginning in the 1950s with the iconic 300SL Gullwing. Each subsequent model further solidified the brand's reputation for combining elite performance with elegant design. Today, Mercedes-Benz's sports cars continue to redefine the boundary between luxury and performance, establishing a legacy that promises further innovation.
Elegance Meets Power: The Anatomy of a Mercedes-Benz Sports Car
Each Mercedes-Benz sports car is a marvel of engineering, seamlessly blending advanced functionality with elegant design. The brand prides itself on its meticulous attention to detail – from the aerodynamic exterior design to sumptuous interior details using the finest materials. Whether it's the powerful AMG engines, sophisticated suspension systems, or cutting-edge infotainment systems, innovation is a consistent element across all models.
Iconic Models: A Walk through Mercedes-Benz Sports Car History
Over the years, Mercedes-Benz has introduced numerous iconic sports car models, each contributing to an unmatched legacy. These include the timeless 300SL, the exciting SLK series, and the high-performance SLS AMG. More recent models, such as the AMG GT and SL-Class, continue to push the boundaries of speed, luxury, and styling.
Performance Breakdown: AMG and the Sport of Speed
The AMG badge on a Mercedes-Benz car signifies a heightened level of performance. AMG, its high-performance subsidiary, is known for handcrafting some of the world's most powerful engines. Each engine is meticulously constructed, ensuring maximum performance without sacrificing efficiency. The collaboration between Mercedes-Benz and AMG results in sports cars that offer thrilling speed and handling.
Technological Innovations: How Mercedes-Benz is Shaping the Future of Sports Cars
Mercedes-Benz's commitment to innovation has resulted in numerous technical advancements. From pioneering new safety features such as Pre-Safe and Attention Assist, to developing advanced infotainment technologies, Mercedes-Benz is routinely at the forefront in the industry. This relentless focus on innovation not only assures driver and passenger safety but enhances the total driving experience.
Inside the Cockpit: A Guide to Mercedes-Benz Sports Car Interiors
Mercedes-Benz interiors exude comfort, luxury, and modern design. The brand's sports cars are known for high-quality materials, including leather, wood, and metal detailing, creating a tactile and visually pleasing cabin environment. All features and controls are thoughtfully laid out, enriching the driver's interaction, and emphasizing the integral relationship between the driver and the car.
Eco-friendly Speed: The Future of Mercedes-Benz Electric Sports Cars
Mercedes-Benz is investing heavily in electric technology, combining its heritage of performance and luxury with sustainability. The brand's new EQ series of electric cars showcases its commitment to eco-friendly transportation without compromising on speed or luxury. As this technology continues to evolve, enthusiasts can look forward to electric sports cars that are synonymous with the brand's tradition of excellence.
The Ultimate Guide: Buying and Maintaining a Mercedes-Benz Sports Car
When buying a Mercedes-Benz sports car, research and inspection are crucial. Consider factors such as the car's history, service record, mileage, and overall condition. In terms of maintenance, regular services and checks should be adhered to. This not only maintains its performance but can also add value to the car.
Mercedes-Benz in Motorsports: A Legacy of Racing Success
Mercedes-Benz has a substantial history in motorsports, with countless victories across various prestigious events, including Formula 1. The influence of racing is reflected in their sports cars, with many models featuring race-inspired technology. This heritage adds another layer of appeal to the brand's sports cars; promising speed and power born from the crucible of the racetrack.
Conclusion: The Enduring Appeal of Mercedes-Benz Sports Cars
The enduring appeal of Mercedes-Benz sports cars lies in their unique blend of speed, performance, luxury, and innovation. With a rich history in sports car production, Mercedes-Benz continues to push the boundaries of automotive design and technology, solidifying its place as a premium brand. Whether through traditional combustion engines or electric power, Mercedes-Benz sports cars represent an exhilarating blend of past achievements, present innovation, and future possibilities.