BMW Z3: Celebrating the Evolution of a Roadster
---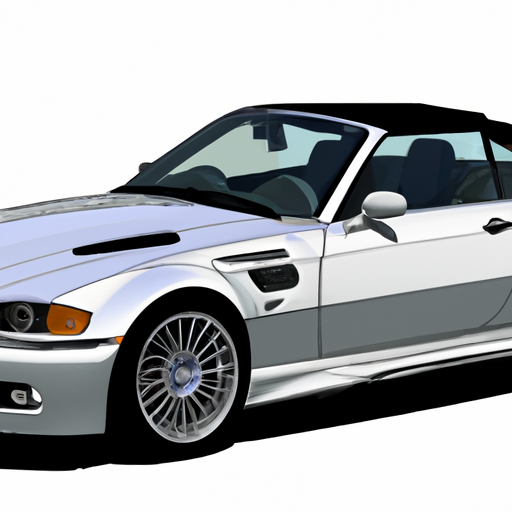 Introduction
Step into the world of automotive luxury and innovation with the BMW Z3. This iconic offering from the renowned Bavarian Motor Works company is not just another car; it's a representation of an unparalleled fusion of aesthetic appeal, technological genius, and performance excellence.
The BMW Z3 was first released in 1995 as a grand entrance into the sports car market. From its small convertible form to its robust performance, the Z3 made its mark as a luxury roadster that boasted both power and exclusivity. As we continue, we'll give you a comprehensive insight into this wonderful piece of automotive engineering.
Design and Aesthetics
Hardly anyone could ignore the exquisitely designed BMW Z3. Its sleek silhouette, paired with its distinctive kidney-shaped grills, has always been a head-turner in any crowd. Existing seamlessly between the past and the future, the Z3 displays a beautiful interplay of classic and modern automobile design elements.
Underneath its bonnet, the BMW Z3 reveals a well-laid and roomy structure, enabling easy maintenance and better performance capabilities. The interior perfectly complements the exterior design, with high-quality materials and a meticulously planned setup that gives priority to comfort and functionality.
Performance and Specifications
The BMW Z3's performance is, without a doubt, its crowning glory. The roadster is equipped with various engine variants, each contributing to the driving prowess this iconic automobile is known for.
Equipped with powertrains from the modest 1.9 L 4-cylinder engine to the more robust 3.2 L straight-six S50 engine, the Z3 offers a range of performances catering to various driver needs. With its rear-wheel drive and perfect weight distribution, the Z3 provides a pleasurable and exhilarating driving experience unique to roadsters of its class.
Technology and Features
The BMW Z3 does not skimp on modern technology and features. Keeping up with BMW's tradition of integrating advanced technology, the Z3 comes with an in-built on-board computer system providing driving data, a premium sound system, an optional navigation system, and managed climate control to name a few.
The safety aspect is also well-addressed, with features like Anti-lock Braking System (ABS), Dynamic Stability Control (DSC), and front as well as side airbags. This ensures an added layer of safety, making the Z3 not just exceptional in terms of performance, but also reliable.
Drive Comfort and Handling
The BMW Z3 offers an exceptional driving experience. The car's handling commands a substantial part of the credit, with the perfect weight distribution and a near 50/50 balance, thereby providing stability in the curviest of roads.
The cabin provides a comfortable driving space – well laid out controls, supportive seating, and high-quality materials ensure a plush ride. While the suspension is a little firmer for a softer ride, it contributes to the Z3's sprightly on-road behavior, making it quite a joy to handle.
Maintenance and Reliability
As with any luxury vehicle, ongoing maintenance is a key factor. For the Z3, regular servicing and check-ups ensure the car's performance remains optimal. Parts are generally available, and the car boasts a reliable track record.
While BMW's are never the cheapest automobiles to run, they're notable for their robust engineering and long-lasting quality. With regular maintenance, a Z3 can drive smoothly and efficiently for many years.
Price
Over the years, the BMW Z3's price range has varied vastly according to the model, location, and dealers. Being an iconic classic sports car, the Z3 holds its value well. Purchasing a pre-loved Z3 can offer considerable savings, while buying a pristine, low-mileage unit can fetch a premium.
But irrespective of the cost, BMW Z3 owners swear by the investment, often citing the joy of owning and driving such an iconic car as well worth the expense.
Notable Appearances
Adding to its fame, the BMW Z3 holds an impressive movie star status. Its most notable appearance is in the 1995 James Bond movie, 'Goldeneye,' where it not only gained wide publicity but became an instant hit for all car and movie lovers worldwide.
Conclusion
At the end of the day, the BMW Z3 is not just another car – it's an experience. With its stylish design, impressive performance, and intelligent technology, the Z3 stands tall amongst its counterparts. For those who appreciate a delicate blend of design, power, and exclusivity, the BMW Z3 might just be the perfect choice.