Pininfarina Battista
---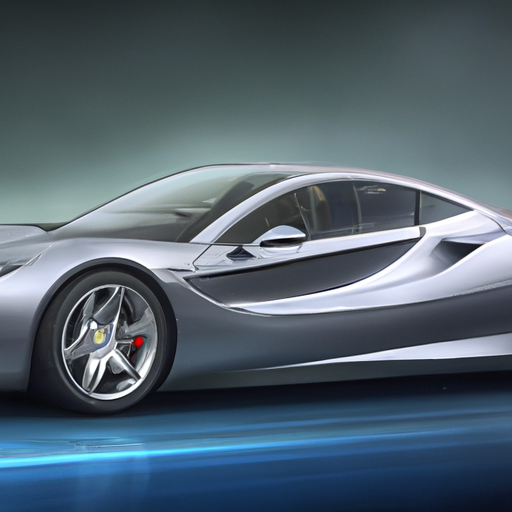 Introducing the Pininfarina Battista
Developed by the iconic Italian car design company Automobili Pininfarina, The Pininfarina Battista is a game-changing addition to the world of hypercars. The Battista is an all-electric sports car designed to compete with the most prestigious sports cars on the market. With its exceptional performance capabilities and cutting-edge design, it represents the pinnacle of Automobile Pininfarina's century-long history in stunning car design and engineering.
A brainchild of a company founded by Battista "Pinin" Farina in 1930 that has been responsible for some epoch-making designs for Ferrari, Alfa Romeo, and others, this new entrant in the realm of sports cars couldn't have experienced a more significant beginning in its new chapter.
A Tribute to a Legend
The Pininfarina Battista, named after the company's founder, is Pininfarina's first step into creating fully electric super sports cars. It truly represents a tribute to a man whose love for cars and innovative design has given the world some of the most beautiful cars.
Pininfarina hopes to continue its tradition and bring even more groundbreaking designs, as it has done before. The Battista is a nod to the company's past, while simultaneously being a prospect of its future in the electric car industry.
Unparalleled Performance
In terms of performance, the Pininfarina Battista stands out from even the most elite sports cars. Running on high-performance electric motors on each wheel and offering four-wheel torque vectoring, it boasts more than 1,900 horsepower and a whopping 1,696 pound-feet of torque.
This is an unprecedented level of power for an all-electric sports car, enabling it to accelerate from 0 to 60 mph in less than 2 seconds, which is faster than a Formula 1 car. Even the top speed doesn't disappoint, with a provisional figure that exceeds 217 mph.
Awe-Inspiring Design
The design aesthetics of Pininfarina Battista are as impressive as its performance features. Reflecting Pininfarina's legendary status in car design, the Battista's design language is elegant yet aggressive. The sweeping lines and bold contours show off a perfect blend of form and function, creating a striking road presence that is difficult to overlook.
A closer look at its aerodynamic profile reveals a meticulous attention to detail. From the distinctive headlights to the sculpted rear, every inch of the Battista has been crafted to achieve a perfect balance between beauty and efficiency.
Luxurious Interiors
Stepping inside the Pininfarina Battista, one encounters a luxurious world of top-notch materials combining with future-proof technology. The cockpit features a minimalistic yet advanced layout, with a distinctive split design separating the driver and passenger sections. Leather, metal, and carbon fiber come together, creating an atmosphere of opulence.
Despite its supercar capabilities, Battista is determined to offer absolute comfort to its lucky occupants, offering a range of features that you would expect on a luxury cruiser. The seats and the steering wheel are enveloped in fine leather, while high-resolution digital displays take care of information and entertainment needs.
Revolutionary in Every Way
The Pininfarina Battista is not just a car; it's a statement. Revolutionizing the way we perceive sports cars, it is shifting the automotive landscape. It carries with it a powerful message: that high performance and electrification can coexist.
But Pininfarina is not stopping here. The Battista represents just the beginning of what they aim to achieve in the realm of electric sports cars. The company is determined to continue pushing boundaries and break down barriers, representing the next generation of car design and technology.
Final Thoughts
Standout design, unrivaled performance, and fully electric power make the Pininfarina Battista a pioneer in its field. This car radically redefines what is possible in the realm of hyper-performance sports cars, all while committing to a cleaner, more sustainable future.
With all its grandeur and stature, the Battista stands as a testament to the vision of one man: Battista Farina. His spirit is etched deep within the car's core, making it more than just an automobile. It's a tribute, a legacy, and a sign of great things to come in the world of sports cars.